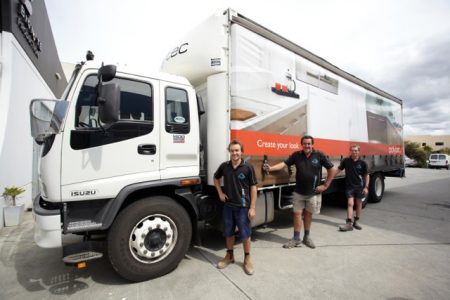 Just Wardrobes & Storage offers an extensive range of basic and high end systems designed to meet any budget. All this without compromising on product and quality. We use the highest grade product purchased through local suppliers including Polytec, Formica, Laminex and Lamicolor as well as international suppliers Hafele, Blum and Harn.
All our products come with:
7 Year Warranty on installation (structural integrity)
7 Year Warranty on componentry
Expert and Experienced Cabinetmakers
Full Wardrobe Design and Manufacture
Benefits of Just Wardrobes & Storage
High level of service, quick turn around times, will install when it suits you
We turn up on time and deliver on what we promise.  If our installers are running late we will call you and advise of the reason with full transparency
Flexibility to amend your designs and availability for ongoing consultation
We offer a full range of joinery and cabinetry solutions
We are QBCC Licence Number: 1180459
Just Wardrobes & Storage Proudly Supports Bravehearts Inc.
Just Wardrobes & Storage proudly supported Bravehearts Inc with the supply and installation of shelving and storage solutions at their newly opened Strathpine, Queensland office.
Bravehearts Inc.
Founded by Hetty Johnston in 1997, Bravehearts is a national child protection advocate forging a movement of change in how child sexual assault is dealt with in the community. Statistics show one in five children will be sexually assaulted before they reach the age of 18, that's 59,000 children each year and more than 1000 a week.   Bravehearts aims to half these numbers by 2020.
It is only through increasing awareness, preventative strategies and education that we can collectively reduce the incidence of this insidious crime.  Visit Bravehearts.org.au for more information or call 07 5552 3000.
Seen on Better Homes and Gardens
Check out the spectacular wardrobes we designed for cyclist Robbie McEwen and his wife's Gold Coast home featured on Better Homes and Gardens recently. About 2:50 minutes into the segment.