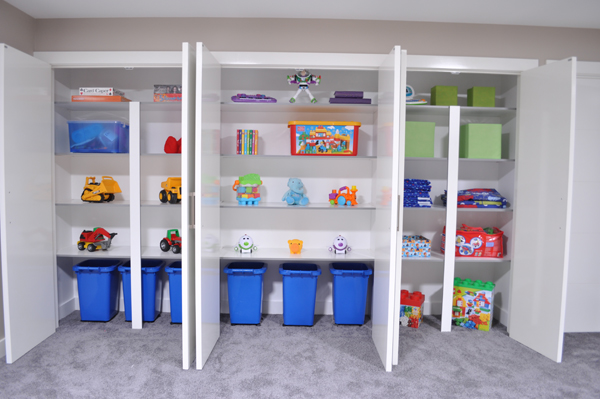 If you're building a new home, you have the opportunity to personalise the space to reflect your lifestyle and taste. As you design each room, don't forget to include ample storage to keep your home clutter-free and organised. Here are a few tips to bring your ideas to reality.
Start Planning Before You Leave Your Old Home
Take a look at your storage needs now and think about what storage space you'll need in your new home:
Which items would you keep in a bedroom wardrobe?
Which items belong in a hallway closet?
If you entertain often, would an entryway closet be helpful?
Do you need a mudroom for shoes and jackets or a place for sports equipment?
If you have a home office, do you need shelving and cabinets for files and equipment?
What storage options would enhance the functionality of your kitchen?
Eliminate and Categorise Before You Move
As you evaluate your storage needs, eliminate as much as you can before you move. There is no point in moving unused items to your new space. Categorise your belongings, and plan storage around those categories. Many people find planning room by room enhances efficiency and organisation.
Focus on Function
Focus on high-use areas such as the kitchen, bedrooms, laundry room and family room. In the kitchen, the location of pantries, counters, shelving and cupboards affects workflow. Consider whether you want pull-outs for appliances to keep them out of the way when not in use. Dish and cutlery storage should be close to dining areas.
Cooking vessels should be stored near the food preparation and cooking centre. You can coordinate shelving colour, hardware and other accessories to match your décor and personal style.
Bedroom wardrobes top the list of household storage needs. Try to organise wardrobe space for functionality and efficiency. A large wardrobe with a central island adds glamour and provides drawer space. If space allows, consider a mirror and vanity to let you complete your dressing in the walk-in.
To maximise space, hang rods one above the other for short items. Designate an area for long items, such as dresses and coats. Make use of upper shelving to stow seldom-used or bulky items, such as seasonal sweaters and hats. If you have a lot of shoes, be sure to add enough space to house them.
Don't Forget Lighting
To get the most out of any storage space, be sure it's well-lit. Although windows provide natural light during the day, you still need good artificial lighting for efficiency and clarity. Who wants to show up at the office wearing different socks! Lighting also contributes to the aesthetics of a space. Add a stunning ceiling light and attractive wall lights to a luxurious walk-in wardrobe.
Functional spaces like laundry rooms should have lighting that makes it easy to identify supplies and complete tasks that require good light, such as ironing. Spotlights in kitchens let you see into corners and find items on high shelves.
Ask a Professional
Be sure to include wardrobe and storage professionals in the design process to integrate storage space seamlessly into your new home. Our experts meet you in person to discuss your needs and ideas.
We take into consideration your budget and space limitations. Our design team works with architects and builders to ensure that your wardrobes and storage systems are compatible with your decorative scheme and make the best use of the available space. We provide plans and 3D renderings to help you visualise the design.
Call Just Wardrobes & Storage today on 07 5502 2444 for a free consultation to get you started.