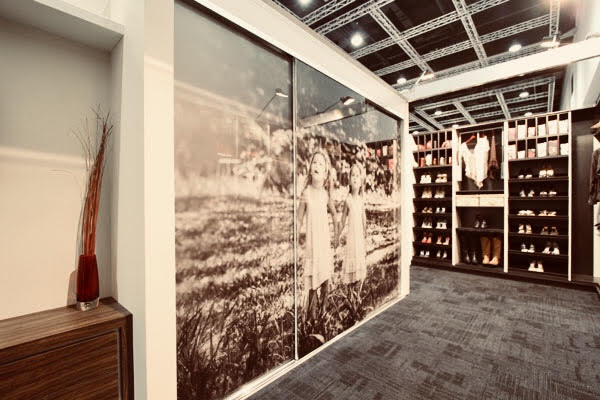 If you're thinking of getting a new wardrobe installed, paying attention to the finer details makes the difference between convenience and exasperation.
The way the doors are hung can maximise closet space, add to the storage capacity of the wardrobe and blend with the room's décor. Hinged doors are affixed to the frame of the wardrobe and open into the room.
Sliding doors run on a track across the opening of the wardrobe. There are advantages and disadvantages to each.
What are the advantages of hinged doors?
Hinged doors attach to the wardrobe frame giving a full view of the interior of the wardrobe when they're open. Because they open outward into the room, they don't take up any of the wardrobe's storage space.
In addition, hooks, mirrors, shoe bags and small shelves can be installed on the inside of hinged doors to expand storage options.
Hinged doors are more traditional and blend with classic décor schemes. However, new designs and materials make them compatible with modern décor as well.
Customised door hardware lets you select styles that complement the interior of the room. They also can be cut to fit unusually shaped openings such as underneath stairs or in rooms with sloped ceilings. They are very easy to maintain.
What are the drawbacks to hinged doors?
There are some disadvantages to hinged doors. Because they open into the room, they take up more space. One should be mindful that there is enough clearance for traffic, furniture or other functions.
The hinges and frame must be sturdy enough to bear the weight of the doors. For this reason, doors are typically thin and limited to 60cm in width. If mirrors are hung on hinged doors, frames and hinges need to be stronger.
What are the advantages of sliding doors?
Sliding doors operate on tracks that are installed at the top of the wardrobe frame and on the floor. For small rooms, sliding doors make sense because they don't open into the room.
Furniture can be placed in front of them, maximising the space in a room. They are sleek and modern-looking, complementing many interior design themes. Semi-frameless designs give a clean look.
Sliding doors can easily accommodate a mirrored front. Mirrors and glossy fronts reflect light, which makes a room appear larger. Sliding wardrobe doors work well on large wardrobes. Doors can be made wider than hinged doors and customised to fit the wardrobe opening.
What are the disadvantages of sliding doors?
There are a few drawbacks to sliding wardrobe doors. Because they slide across the opening, only one side of the interior of the wardrobe can be seen at a time.
So what type of wardrobe door should you get installed?
If you aren't sure whether to go with sliding doors or hinged doors, just contact us to discuss. Our design team will measure your space and provide a free quote for a new wardrobe installation and give you advice on your best option.
For more information about choosing the right door for your wardrobe, call Just Wardrobes on 07 5502 2444 or 0458 979 895.