Painting a kitchen and updating cabinets can transform a worn, outdated kitchen to a warm, inviting space that establishes it as the true heart of a home. Although refreshing your kitchen is an exciting idea, you may feel overwhelmed with so many colour schemes to choose from.
Identify Your Design Style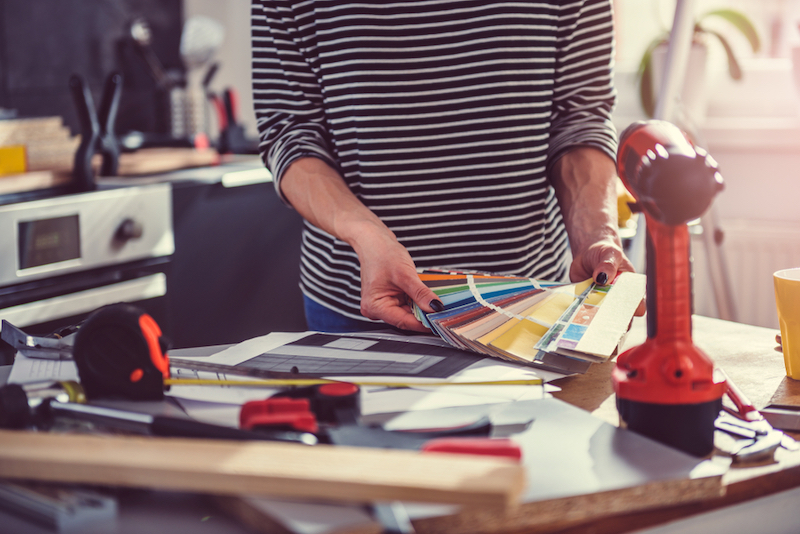 Do you prefer a traditional look or does your taste go towards the quirky? Do you like a modern, uncluttered workspace, or do you want a cosy, romantic look? Is your kitchen part of an open floor plan integrated into the living space?
Refreshing paint and cabinet fronts is a cost-effective, simple way to update a kitchen. After you identify your style and choose your palette, you can add details that further personalise the space. Accessories, wall art and window coverings are easy, inexpensive ways to enhance a new look.
Keep in mind that styles change. If the style and colours featured by designers are too trendy or create an atmosphere you don't like, go with your own tastes. You should feel relaxed and happy in your kitchen. By understanding the vision you have, we can help you go from dream to reality.
Select the Right Palette
Colour evokes emotion, affects light and creates an atmosphere. If you like an airy, open space, you may prefer light, reflective shades. If you lean towards drama or bold expressions, deep tones featuring black, red or burgundy may better suit your taste.
Burnt orange and powder blue combine cool and warm colours that balance tones. Greens play on nature and the outdoors. White is timeless and can be artfully combined with other colours to create a mood that expresses your unique style.
Choosing the cabinet colours sets the tone for the kitchen. We offer an extensive range of timbergrain options for cabinets, drawers and accessories ranging from light oak to the dark hues of Belgian walnut or cocoa spruce. We also offer a rich palette of colours and textures from major manufacturers for worktops, cabinets and other storage areas. After deciding on cabinets, you can select wall colours.
Express Your Style With Wall Colour
Wall colour need not be limited to a single shade. Classic, neutral shades, such as tans, creams, greys and light yellows, can be combined with vibrant colours for interest. You may prefer an accent wall in a vibrant colour that complements lighter tones on other walls.
Bring paint chips home to see how they look with the other features of your kitchen, including appliances, floors and countertops. Be sure to look at undertones as you decide. Shades of the same base colour have undertones of red, yellow or green. When you bring the chips into your space, look at them in different lighting to be sure that the undertones complement existing colours.
Contact the Design Team at Just Wardrobes
We offer free consultations so we can get to know you and evaluate your space. We talk with you about your lifestyle, tastes and budget. Our bespoke design services include cabinetry and accessories that are functional and aesthetically pleasing. Call 07 5502 2444 today to schedule your free consultation.