Starting from scratch in designing a new kitchen or bedroom can be an exciting opportunity to get exactly what you've always wanted.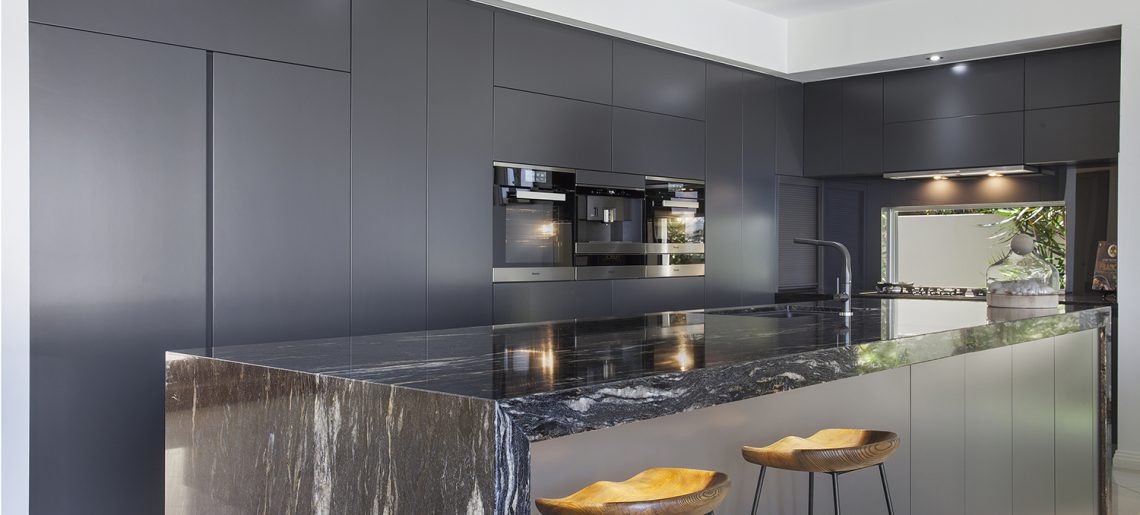 However, looking at an empty room or a floor plan can feel daunting. If you have a new space that allows you to design your dream kitchen or bedroom, there are a few important things to consider as you go through the process.
Bedroom Design
A bedroom must have several essential features to make it a relaxing place of retreat and also efficient. Because the bed takes up most of the space, identify where you would like it to be placed.
After that, you will want to decide on placement of wardrobes and furniture.
Planning storage at the beginning ensures that you can organise your belongings and keep the space neat. Reducing clutter and having a dedicated space for clothing and accessories contributes to the sense of repose.
A well-planned wardrobe should incorporate shoes, clothing, purses, backpacks, belts, ties and seasonal accessories.
You may want to consider open shelving, bedside stands, bookshelves and other storage systems that accommodate personal items.
If you also use your bedroom as an office, consider file storage, desks or worktops, shelving and a place for equipment.
If you're starting from scratch, it may save money and time in the long run to work with a designer who is familiar with integrating storage units into rooms.
A good designer will know about different types of shelving systems, ideal height of shelves, how much weight storage components can bear and installing rod systems to maximise space in a wardrobe.
They'll also know how to work with unusual spaces, such as under eaves and around electrical fixtures and plumbing.
Kitchen Design
Kitchens are said to be the heart of a home. They often function as a gathering place for family and friends, sometimes an office and also a space for children's homework and crafts.
Of course, the kitchen is where food is prepared, providing much enjoyment to family and friends. As you plan your kitchen, consider how you would like the activities that occur there to be incorporated into the floorplan:
If you entertain, would a central island provide a place for guests to use?
Do children use the kitchen for any activities?
Do the children enjoy cooking?
Do you have a separate dining area or do you prefer an eating area in the kitchen?
The workspace must be carefully laid out. A properly planned work triangle between food preparation, refrigerator and clean-up increases efficiency.
Worktops must be convenient to each activity zone to accommodate hot vessels, food preparation, appliances and a space for dirty dishes.
Think about how you use your space including how you retrieve items from the fridge, where you prepare food and store utensils, cooking vessels and dinnerware.
The Just Wardrobes & Storage Advantage
At Just Wardrobes & Storage, we provide free consultations to evaluate your space and suggest ideas that work with your budget, interior décor and taste. We provide 3D models that let you see how a space will look as we plan the details.
You can choose materials, colours and hardware that complement your living space. We also discuss lighting and ventilation needs.
Our licensed cabinetmakers work with high-quality materials to produce the results you want. We work with your schedule to minimise disruption to your daily routine.
To schedule a free consultation, call Just Wardrobes on 07 5502 2444.